In March 2021 we are working on the baggage compartment, rear seats floor and footrests. Once closed those structures can not be accessed anymore so it's important to plan some tubes for the electrical cables and pneumatic runs through the fuselage.
In April I am leaving the workshop 5 weeks for my type rating on a new aircraft, the Gulfstream 650, an amazing flying machine from all points of view, on which I am lucky to fly from now on. It's the first time I stop working on the project for so long but it's definitely for a worthy reason. Upon return the flight program is quite busy, privilege to travel and discover the efficiency and flying qualities of this aircraft while many are grounded.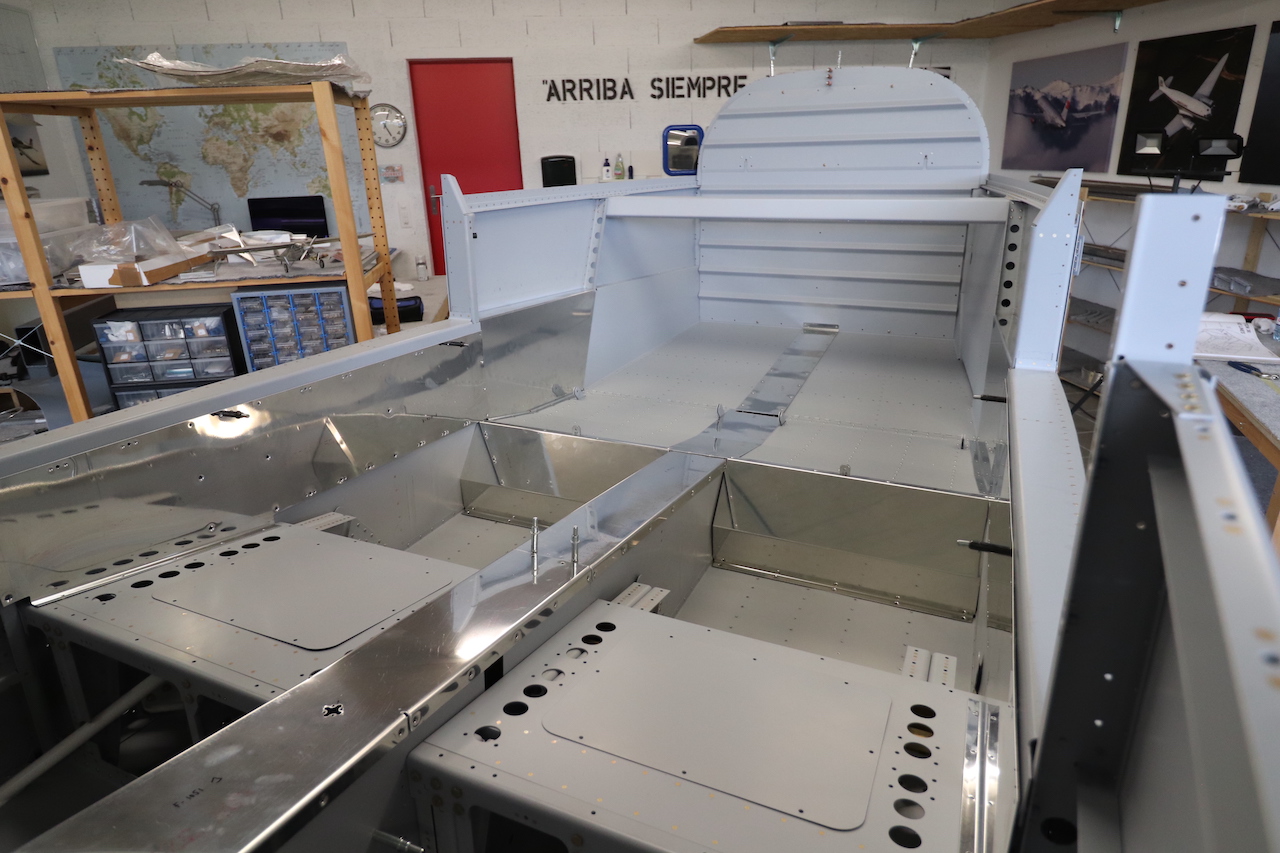 I find the way back to the workshop in July with excitement to fabricate the baggage compartment door, a few hours and a few pages later this chapter is completed. Next is the preparation of some closing panels for the central tunnel and interior sides of the fuselage, they will be permanently installed at the end of the build.
We already have to decide on the interior paint color and some arrangement for the flight deck and cabin, this is becoming real and we dare to dream !